Flight time to Cape Verde
.. with direct flight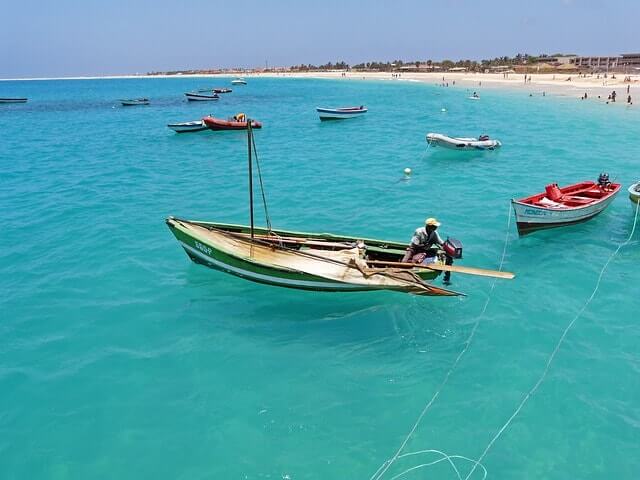 ---
---
---
---
Flight times is calculated to Cape Verde airport with direct flight.
If you want to search for flight times from other airports please use our
flight time calculator
on the start page.

How long is the flight time to Cape Verde?
When we calculate our flight times we use a standard model which calculate the disctance between destinations and Cape Verde. On top of that we also include data from start and landings to make it more accurate. The average speed of flying is set to around 500 miles per hour - thanks to the start and landings.
Please note that this is only a reference wich show the most common flight times betweend different destinations and Cape Verde and that we do not include other factors like weather, technical difficulties or cancelled flights.
---
More destinations:
See them all